Whenever we are home to Ireland, together as a family, my husband takes my son out to do some farming and for a ride in the tractor; Grandpa's tractor. My husband's brothers all did this with their own kids...their kids are older now. This year was different. This year as I watched it felt like a right of passage as my husband lifted my son up onto his lap in the tractor and let him drive.
For moment I could see my husband's father doing the same with him. It was a timeless moment. I could see the excitement in my son's face and the pride in my husband's face. My daughter got up into the tractor as well. But it just wasn't the same pride; happiness but not the same pride. This is a story of fathers and sons. This was an important moment in their relationship; not one they will easily forget.
My husband is not fond of the camera and yet, he's looking right at the camera in these moments. I was shocked at the time and am still shocked as I look at these images now.
Before we were married I remember watching my husband's brother do the same with his own boys. Now they are all grown. They go of to school but when they return home they help take care of the farm. I'm always amazed by their work ethic and have never once heard them complain, even when they head out to farm in the Irish drizzle. It's not easy work and not quickly finished.
When I think of Ireland I think of a love for the land...a love for farming. No matter the size of the land...there's a pride. My husband hasn't lived in Ireland if over 20 years and yet when he's home he works the land and the farm along his brother and his son's as if he never left. The farm is like family. The farm holds the blood and sweat of the generations of father's and son's who came years and years before.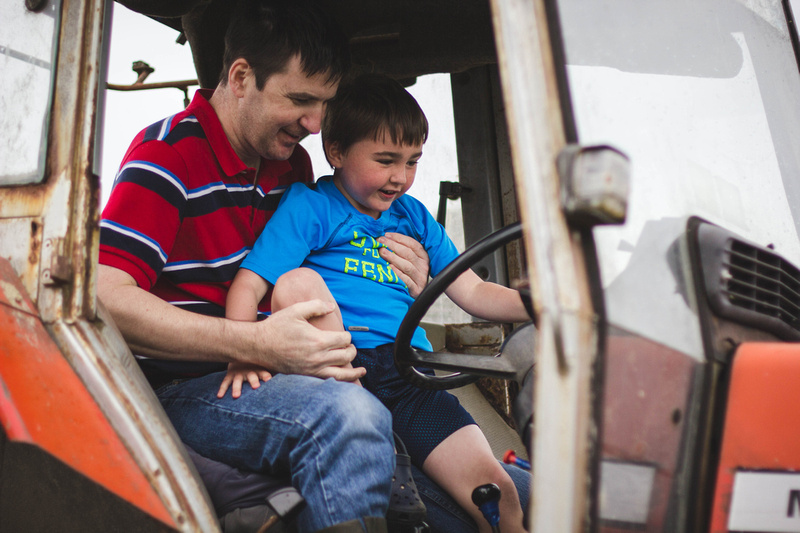 Notice how in the next three images Dad's hand gets looser on the steering wheel....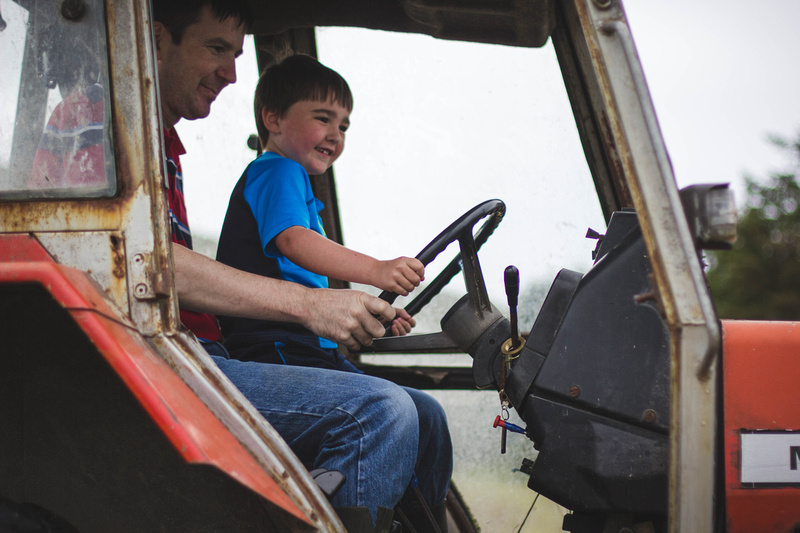 Glowing pride. My husband's Dad is present in this image. His father died in the days just before meeting our son, his namesake. This is a monuments moment in my book.